Our restaurant area in Finistère
Restaurant with terrace
Enjoy the comfort of our restaurant in Penmarch near the outdoor swimming pool of our campsite. The cosy terrace will provide you with meals in the open air, and as a bonus a sunset during dessert or coffee.
Come and relax on one of our wicker sofas and unwind all season long! Next to this warm and friendly space, your children will enjoy the table tennis table and the city stadium to score baskets.
Throughout your holiday at our campsite, the restaurant-snack-bar team is at your disposal to make sure you have a good time.
Share a gourmet experience with your loved ones on the outdoor terrace or in the indoor restaurant-snack bar. During or after your dinner, take part in the evening entertainment organised by our team.
A word from Jérémy, campsite manager
Would you like to eat out without leaving the comfort of our 4-star campsite in Penmarch? Come and enjoy a delicious pizza by the outdoor swimming pool. Want to have a drink? Visit the restaurant bar!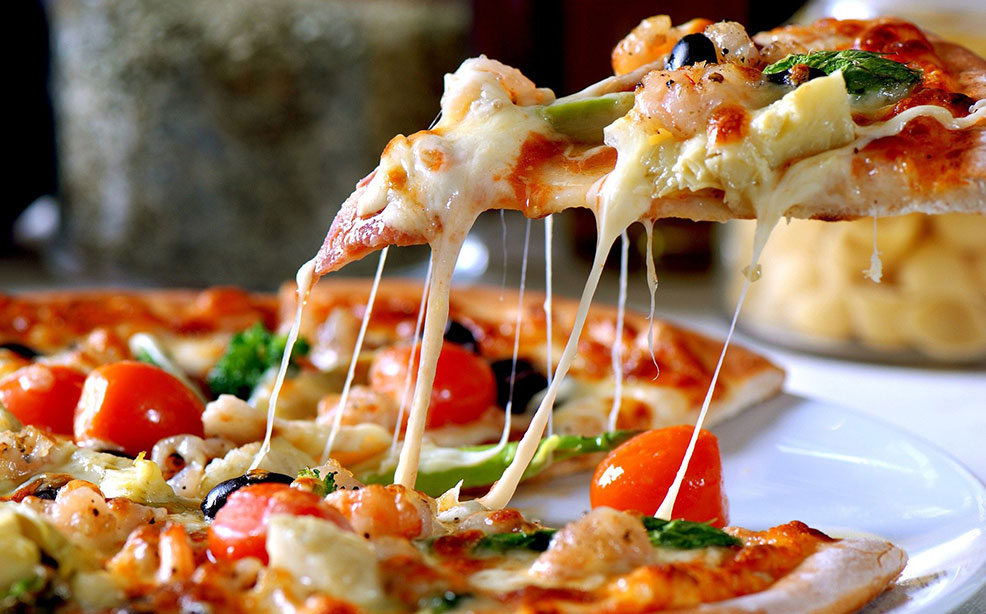 The snack bar in Finistère
During your holiday on a campsite in Penmarch, enjoy the menu of our snack bar. Whether you are with family or friends, there is something for everyone in the restaurant of our campsite with water park. Start the day in the best way possible by treating yourself to breakfast at our campsite snack bar. Whether it's a hot or cold drink, you can start the day with a delicious meal.
Feeling hungry after your morning swim? Go to the snack bar of our Flower Camping Cap Finistère to have a quick bite to take away or to savour the moment by sitting on the terrace. Admire the colours of the sky as the evening falls, comfortably installed, while enjoying one of the drinks created by our team, or a sweet cocktail.
Come and enjoy an aperitif in the bar of our 4-star campsite after a relaxing day at the beach of La Torche or a sporty bike ride. Do you have a sweet tooth? The pizzas offered by the restaurant will bring a touch of conviviality to your meal.
The map
Take a seat in our restaurant-snack-bar during your stay in a rental or camping pitch in Penmarch. The restaurant team will be able to satisfy your light or greedy desires after a day on the beach or after a morning at the Mister Flower Club for the little ones.
Don't miss our tasty pizzas or full salads. Special evenings are offered in summer. For those with a sweet tooth, you can also choose one of the richly flavoured menus on offer in our restaurant!
Have a drink with your family or friends with our hot or cold drinks. Choose the takeaway option for a private tasting in your rental or on your pitch.
Very friendly manager and staff at the service of the campers. Top notch caterers!
Catherine
The commitments and services of the campsite